Huawei is a problem-oriented concept design for Smart oil and gas extraction fields considered. It seems that we should see the application of Huawei technology in oil and gas fields.
Huawei Connect conference (China Oil and Gas Conference) recently in Shenzhen China held. In this event, Huawei A concept design for Smart oil and gas extraction fields Published. This solution includes three aspects: "smart well location, smart field location and a network of oil and gas fields". Huawei claims to help realize efficient production and intelligentization of oil and gas fields through digital technology.
Usually the core of oil and gas production and most situations Oil and gas wells They are located in remote places with harsh environments. Many of these sites face challenges such as difficult data collection, difficult equipment management, and poor timing for feedback on working conditions.
Read more: The footprints of the garbage mafia in Tehran's methane gas pile; There is a smell of corruption, what does the municipality deny?
Details of Huawei's concept plan for smart oil and gas fields
In this regard, Huawei's smart well location concept plan has a solution. it's an Intelligent fusion terminal brings the new in the well site to replace the old models and system. The old design used a well remote control terminal, switch and string transceiver. This plan is quite complicated.
In contrast to the concept design Huawei It has a simple structure that makes it easier to operate and maintain. This plan ensures that companies complete their business at the right time and on time at the well site. Video AI is also related to data generation. Therefore, technicians can automatically detect sudden hazards remotely and stop them.
Oil and gas field stations are places where oil and gas are collected and processed. They have strict production safety and environmental security. Currently, the process of digitization in Smart oil and gas extraction fields Not so advanced yet. There are problems in areas such as malfunctions in many application systems, difficult data sharing and manual security inspections.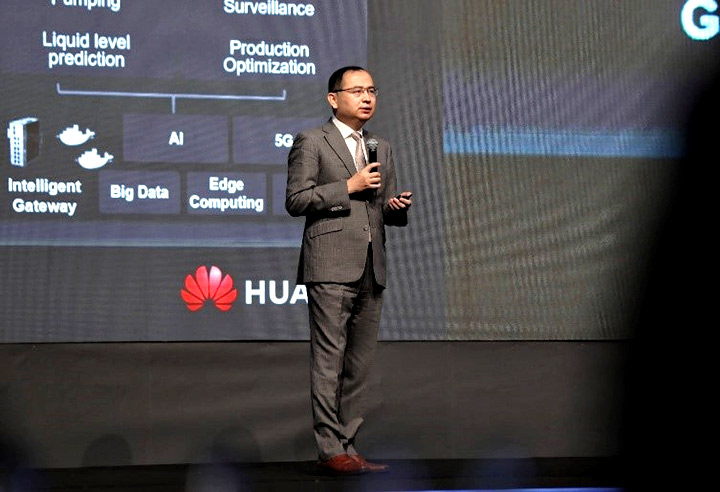 Accordingly, Huawei Digital databases of smart oil and gas fields provides This company cooperates with its industrial partners to build smart stations in the field of "security of wells and oil and gas fields, inspection, equipment management and emergency management". According to this plan, the security emergency response time will be reduced from 30 minutes to 5 minutes.
Also, the workload inspection robot, the overall inspection rate of the warehouse 40 to 50 percent decreases. In addition, the efficiency of operation and maintenance of equipment up to 50 percent improves Also, this system realizes the process of transforming "civilian air defense" into "technical defense". Therefore, this plan helps to improve the information of the station.
Huawei has a simple and integrated architecture in this design. Also, equipment maintenance and operation are also integrated. This means that there is a network for multitasking. This system also provides the security of oil and gas fields.
Read more:
What do you think about Huawei's concept design for Smart oil and gas extraction fields What is? Share your thoughts with us in the comments section Technology News With duplicate follow.
Source: gizchina