Google recently warned about Hermit malware, which is a Pegasus-like malware that threatens all phones, including Android and iPhone.
Sometimes security experts identify important risks that, if left unchecked, can have dire consequences. Recently, Google issued a statement about the Hermit malware, which is a threat to all Android and iPhone phones.

Read more: What is Pegasus malware and what does it do?
Google warnings about Hermit malware
Google's threat analysis team has issued a warning about the detection of Hermit malware, a new spyware software that has entered the world of mobile device hacking from an Italian company. RCS Labs in Milan has developed the Hermit malware, which is similar to the infamous Pegasus malware.
Pegasus was malware developed by the Israeli company NSO Group that, once installed on the device, can record all the activities of the device without being detected.
The difference between Hermit malware is that it targets all Android devices and iPhones. Of course, Apple has said that it has removed all Hermit-related accounts and certificates. But RCS Labs said all its software complied with EU regulations. The lab, which claims to be an advanced tracking service provider in Europe, tracks more than 1,000 targets in Europe daily.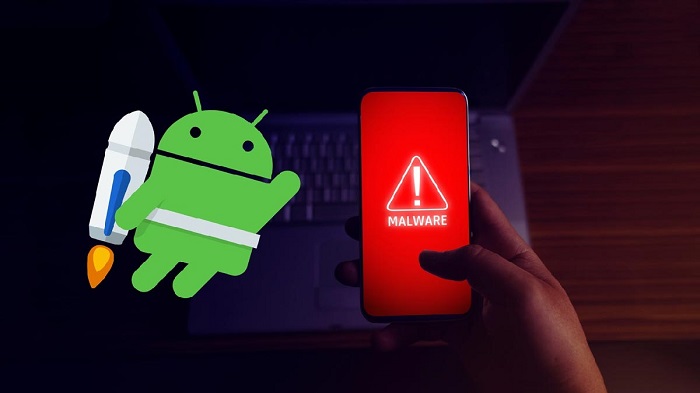 Google's threat analysis team has found that these new Hermit malware targets include devices from both the Android and iOS platforms in Italy and Kazakhstan, and companies such as RCS are developing dangerous tools to arm governments that cannot formally develop such capabilities.
Google has informed its users about how the new Hermit malware gets into the phones by clicking on the link sent by the hacker.
Google has gone even further, saying that in some cases, even RCS has worked with Internet service providers and, after disconnecting the user data, sends a malicious link to the user via SMS, so that the user can recover his Internet connection. Launch malware into the system.
Researchers at the Lookout Institute also say that Hermit deceives many users by tracking down and forging legal web pages and branding, and pursues malicious activity in the background of many devices. Hermit can record what you type, talk about, and where you go.
Read more:
Share your comments about Hermit's new malware in the comments section with us and other users Repetition Share.