Google's exclusive VPN for Windows and Mac Released. In addition to Android and iOS, Google finally released its own VPN for its usual rivals (Microsoft and Apple).
Google's exclusive VPN for Windows and Mac was also published. Google One VPN It is the name of Google's exclusive VPN, which is now available for all popular operating systems in the world. But to use this VPN, you need to buy monthly and yearly subscription. It should be noted that, to use this VPN on Windows and Mac, you must purchase a premium subscription with a volume of 2 TB.
But the amount of this monthly subscription is 99.99 dollars and 99.9 dollars annually, which for Iranian users due to the high volatility dollar price, It seems very expensive. But Google also provides two basic and standard designs Google One VPN considered. Their monthly subscription costs are $1.99 and $2.99, respectively.
Read more: The reason for removing Iranian applications from Google Play; The Minister of Communications announced the international follow-up!
Google's exclusive VPN for Windows and Mac has been released
Google's exclusive VPN named Google One VPN which was previously available for Android and then iOS, now for two operating systems Windows and Mac has found a way This VPN is available to the public and it is possible to get it with different monthly or yearly subscriptions.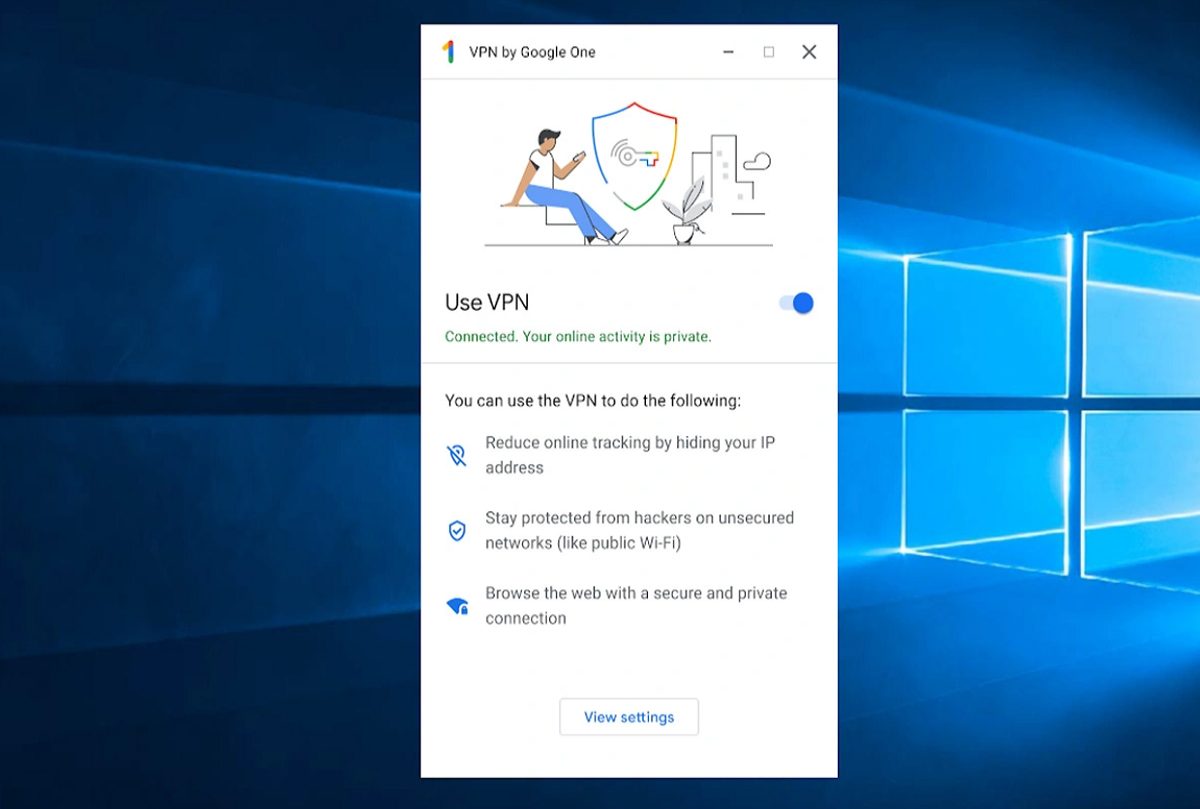 Mac users must activate a special extension to use this VPN, the option to run the program after starting Computer and make VPN settings. Finally after entering Google account It is enough for them to tap on the VPN activation or deactivation button to access Google's virtual network.
it is necessary to mention Google's exclusive VPN for Windows and Mac Only available to subscribers of the 2TB or higher plan. Hence, subscribers to the 100 GB Basic plan or the 200 GB Standard plan will be excluded from this VPN. Users can enjoy the capacity of 5 users with a monthly subscription of $9.99 or $99.99 annually. Besides, they get better support and 10% money back in Google Store.
This issue has caused people who use personal computers with Windows 10 or the last Surface Pro 9 with the SQ3 processor, they don't have a chance to use this Google service (of course, users who have Apple silicon-based Macs can use this program without any problems).
Google VPN service One After its initial release in 2020, it has supported various countries. These countries are: Austria, Australia, Belgium, Canada, Denmark, Finland, France, Germany, Iceland, Ireland, Italy, Japan, Mexico, Netherlands, Norway, South Korea, Spain, Switzerland, Taiwan, United Kingdom, and the United States. "
As you can see, the name of Iran is not seen among these countries and users with Iranian IP cannot use this service. At the time of writing this article, it is possible to download Google One VPN It does not exist, but soon it will be possible to download it for some people and it will be available to all users in the next few days.
Read more:
What do you think about the launch of Google's dedicated VPN for Windows and Mac? He shared his opinions with Tekrato in the comments section technology news Follow with us.