Revealing the specifications of the GeForce RTX 40 graphics card indicates that Nvidia intends to launch a new series of products with more cores.

The upcoming GeForce RTX 40 GPU series includes GeForce RTX 4090, GeForce RTX 4080 and GeForce RTX 4070 cards with more cores.
Read more: The best mining graphics card in 2021
GeForce RTX 40 graphics card specifications
According to Kopite, an important source of Nvidia data disclosure, the company's RTX 4090 graphics card probably has more cores than previously thought. It is said that the AD102-300 chip has 16,384 cores instead of 16,128 CUDA cores, and the number of SM units of this GPU has increased from 126 to 128.
On the other hand, the AD102 chip is said to use 144 cores, but it is likely that this graphics card is intended for the Titan and RTX4090Ti models.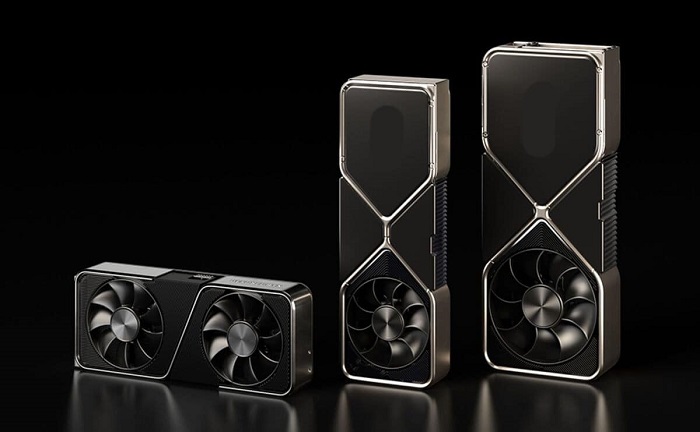 The 4090 is actually the flagship of the RTX 40 series and is expected to reach 450 watts at the time of its TDP release. 24 GB of GDDR6X graphics memory with a speed of 21 GB per second is another important feature of this device.
The details of the other two series, the RTX 4080 and the RTX 4070, are also mentioned in the 4080 model, which will be available one month after the RTX 4090; An AD103 GPU will probably be used. This model also has 10,240 CUDA cores and 16 GB of memory. Of course, the RTX 4080 may have GDDR6 instead of GDDR6X memory. But that is likely to change, as an 18GB GDDR6 chip will be even weaker than the previous-generation RTX 3080, making Nvidia unlikely to do so.
Of course, the AD102 chip has a larger L2 cache than the previous generation, and may be very similar to the Radeon RX 6000 series graphics card in terms of optimization.
Finally, the leaked information about the RTX 4070 should be reviewed. This model will probably have a 10 GB memory chip instead of a 12 GB chip. As a result, the bus pass of this card is reduced from 192 bits to 160 bits. On the other hand, this model has 7168 CUDA cores, of which 512 CUDA cores are dedicated to AD104 GPU. Nvidia's RTX 40 graphics chip series now appears to be in the late third quarter of 2022.
Read more:
What do you think about the specifications of the GeForce RTX 40 graphics card? Leave your comments on this in the comments section Replicate Share.