Everything you need to know about renting a suite in Tehran
Read Time:
4 Minute, 31 Second
Housing is one of the most important concerns for living in Tehran. Therefore, in this article, we will introduce several neighborhoods that you can visit to rent a suite in Tehran.
Tehran, as the capital of Iran, is administratively, politically, economically, culturally and socially central, and its residents have access to many facilities. Along with all the advantages that can be considered for living in Tehran, there are also challenges that cause concern for its citizens; Housing is one of the most important concerns for living in Tehran. Also, the number of travelers who travel to this city and are worried about their accommodation is not small.
Therefore, in this article, there are several neighborhoods that you can choose for Renting a suite in Tehran We will introduce you to them.
Which neighborhood in Tehran is suitable?
Tehran has many neighborhoods that citizens are satisfied with living in or find it suitable for living. An important thing to consider when choosing a neighborhood is the budget you have for rent.
Depending on your budget, you can choose your accommodation from a number of areas. Expensive neighborhoods, downtown areas, neighborhoods in the south of Tehran, areas that have the ability to grow and develop, and even the suburbs of Tehran are among the neighborhoods where mortgage and hotel and suite rental prices are very different from each other.
With Daily house rent in Tehran through the site Snap Rom You can stay safely in any area you want.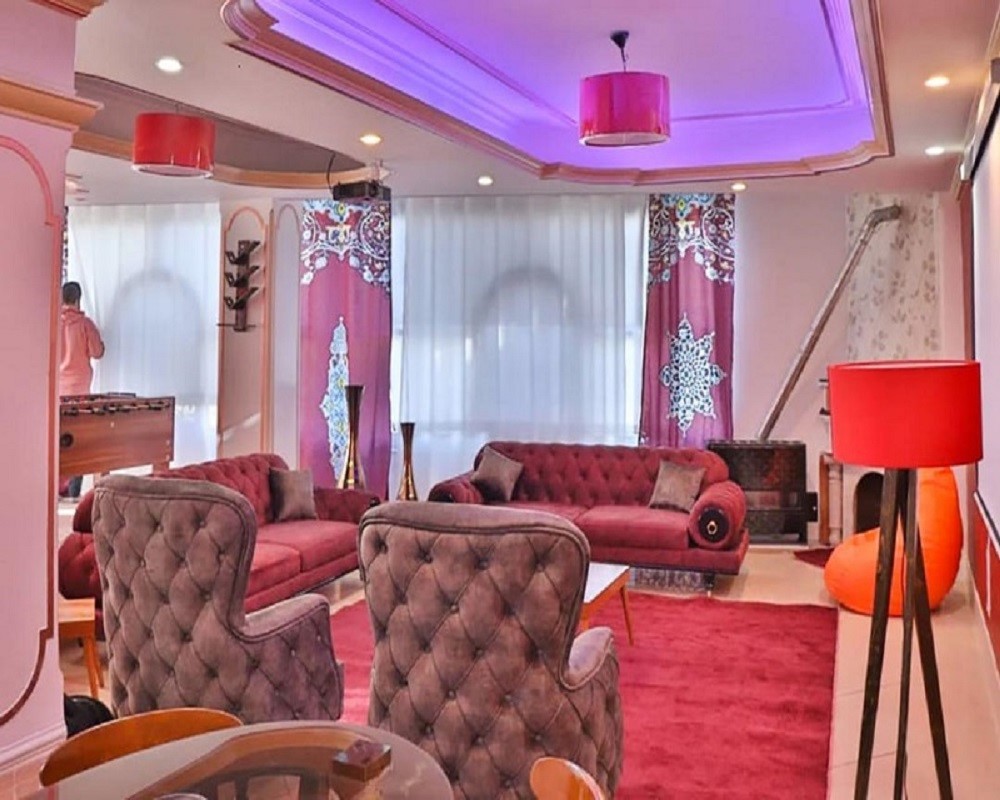 What points should we consider for renting a residence?
In order to be able to book a daily rental house in Tehran, it is very important to pay attention to the following points:
Determine your budget accurately
The higher your budget is, the more accommodations you can choose in better neighborhoods and with more amenities. In the northern areas of Tehran, where the most expensive houses and residences are located, renting or selling furnished apartments, multi-person suites, luxury units with many facilities is very popular.
Select your area of ​​residence
Depending on your budget, you can choose between one and three areas to rent accommodation. There are different ways to find a suite and know the approximate price of the desired area. For example, you can visit the site to find out about the rental price of accommodation in different areas of Tehran Snap Rom See.
Be aware of other conditions
The number of family members, the required area, the distance to sightseeing, recreational or office centers for work, access to public transportation and urban facilities are among the factors that can become your priorities for reserving a house for daily rent in Tehran. .
Where are the best areas of Tehran to rent a house?
As mentioned, different areas of Tehran have different prices due to facilities, urban infrastructure, economic and cultural level, etc.; But in general, the northern areas of Tehran can be considered as the highest house and residence prices. Luxury apartments, residential towers, newly built villas are found in abundance in these neighborhoods, and renting, buying and selling furnished apartments is also very common. The amount required to rent in the northern areas of Tehran can reach several million for one night. Among the neighborhoods in these areas, we can mention Valenjak, Saadat Abad, Zafaranieh, Elahia and Jordan.
Houses in the eastern areas of Tehran are usually cheaper than in the western part, and it can be said that less congestion and the possibility of development are among the reasons for this. You can also find the cheapest accommodation in the capital in the southern areas of Tehran. Dilapidated texture, small and old houses, narrow roads, heavy traffic, high population density are factors of low housing prices in these areas. Of course, you can rent a cheap suite daily in different areas of Tehran according to your needs. Some of the good neighborhoods in Tehran for rent are:
Region 1 neighborhoods: Most of the residences in these neighborhoods are luxurious and have special facilities. Some of these neighborhoods include Evin, Bagh Ferdous, Aqdasiyeh, Tajrish, Darband, Fereshte and Niavaran.
District two neighborhoods: There are many cultural centers in this area. Some neighborhoods include Sadeghieh, Sattar Khan, Shahrak Gharb, Saadat Abad and Geisha.
District three neighborhoods: This area is one of Tehran's original districts, which include Waliasr, Jordan, Mirdamad, Venk, and Pasdaran.
Neighborhoods of Panj Region: There are many commercial, administrative and recreational centers in this region, and neighborhoods such as Shahr Ziba, Aryashahr, Jant Abad, Ponk and Ekbatan are located in it.
Neighborhoods of the sixth district: the fabric of this district includes administrative, commercial and academic centers. Amirabad, Argentina, Karim Khan and Yusuf Abad are among the neighborhoods of the sixth region.
Conclusion
There are many reasons for traveling to Tehran and spending free time in this city. There are so many sightseeing and tourist attractions in the capital that you need to spend a few days there. To stay in Tehran, you can enter the Snaproom website and make a daily reservation for a cheap suite in Tehran. Snaproom operates in the field of affordable accommodation rentals and the accommodation is located in different parts of the city, which allows you to make a reservation in any area you like. House for daily rent in Tehran do. You can rent a furnished house in Tehran both through the website and through the application Snap Rom Do.
.
End of advertisement report