Everything about learning to buy and sell digital currency
Read Time:
4 Minute, 47 Second
Everything about learning to buy and sell digital currency; If you're new to the crypto world, how to buy Bitcoin, Ethereum, and other digital currencies can definitely be a little confusing at first.
Fortunately, today there are various platforms in this field, as well as experts who can help you on how to buy digital currency and even register Bitcoin. We are going to give a brief explanation about this in this article; If you are new and active in this market, this content is written for you; So stay with us.

What is meant by digital currency or cryptocurrency?
Digital currency has been in the news for several years and many people, in addition to being familiar with it; They even have the experience of buying and selling it. Digital currency is a type of currency for exchanging goods and services, which is digital. Users can keep this currency in a hot or cold wallet. Transactions in this field are done online and through exchanges that specialize in this field. Maybe you have made your own decision in this field and you don't know much about entering the digital currency trading market, we want to know a little more about Learning to buy and sell digital currency talk. To know about this, you need to go through the following steps in order.
1. Choose your trading platform.
To buy digital currency, you must first choose a broker or a crypto exchange. Of course, this choice is more important for Iranian users. If Iranians choose a foreign digital currency exchange, there is a possibility that their assets will be blocked; So be careful about this.
2. Create and verify your account.
Once you have decided on a cryptocurrency broker or exchange, you can register to open an account. Depending on the platform and the amount you want to buy, you will need to verify your identity.
3. You must have a cash deposit to invest.
To buy cryptocurrency, you need to make sure that you have funds in your account. Depending on your exchange or broker and funding method, you may have to wait a few days before you can use the money you deposit to buy cryptocurrency.
4. Place your digital currency order.
Once the money is in your account, you are ready to place your first cryptocurrency order. There are hundreds of cryptocurrencies to choose from, from Bitcoin and Ethereum to more obscure cryptocurrencies like Theta Fuel or Holo.
When you decide which cryptocurrency to buy, you can register its symbol; For example, the symbol for Bitcoin is BTC, and you can also enter the number of coins you want to buy.
Bitcoin and how to buy and sell it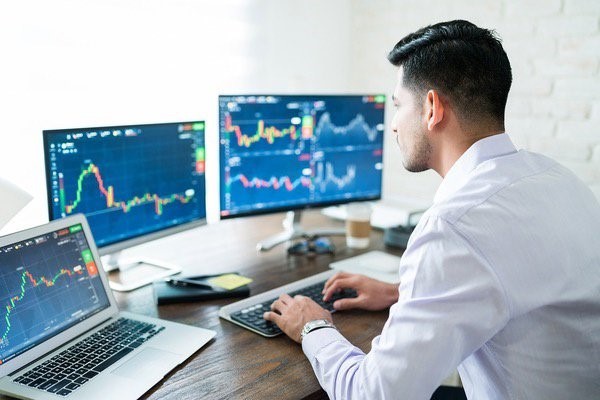 Bitcoin, as the most famous cryptocurrency, has been around for a decade since its introduction; But there are people who still do not have much information in this field. In a way, it can be said that Bitcoin is the safest and most convenient digital currency. For this reason, it can be a good option for many economic times as an investment. Bitcoin is built on a distributed digital record called the blockchain.
As the name suggests, blockchain is a collection of linked data made up of units called blocks. These blocks contain information about each transaction, including date and time, total value, buyer and seller, and a unique identification code for each exchange. In this blockchain, the entries are put together in chronological order and create a digital chain of blocks.
after Bitcoin registrationIn order to buy and sell it, you need to do this from a secure exchange. Investing in Bitcoin (BTCUSD) can seem complicated, but it's much easier when you break it down into steps.
Investing or trading Bitcoin only requires an account with a service or exchange, although more secure storage methods are recommended.
Buy and sell digital currency on OK Exchange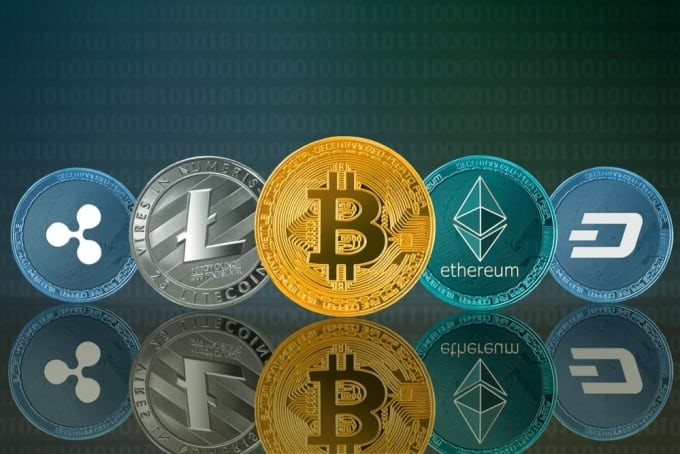 OK Exchange is an Iranian and knowledge-based platform with a brilliant history of about 4 years. This platform allows you to buy more than 600 tokens and cryptocurrencies, and to buy digital currency from it, you only need to create an account. Then, by charging your user account, you can quickly search for the name of the digital currency you want from the exchange section and buy the amount you want.
To sell digital currency, you must enter the fast exchange section. Then you sell your digital currency by selecting the sell option. So easily!
One important note: As someone who is new to crypto, you should make sure that the exchange or broker you choose supports fiat currency transfers and purchases made in US dollars. Some exchanges only allow you to buy digital currency using another cryptocurrency! This means you need to find another exchange to buy tokens that your preferred exchange accepts before you can start trading crypto on that platform.
final word
If you plan to enter the digital currency trading market, one way How to buy digital currency, the action is through a reliable platform in this field called OK Exchange. This platform allows you to buy as much digital currency as you want, and you can even convert the amount of your desired cryptocurrency, such as Tether, into cryptocurrencies such as ETH, BTC, DOGE or other digital currencies and keep it in your wallet.
In addition, this platform provides conditions for buying and selling bitcoins with low fees. Based on this, users can buy and sell bitcoins safely and quickly through the website of this exchange; without having any problems. This platform allows blockchain enthusiasts to deposit and withdraw more than 700 coins and tokens without intermediaries and restrictions, along with a dedicated cryptocurrency wallet.
.
End of advertisement report