Discovering a method to diagnose Parkinson's disease in 3 minutes
Read Time:
2 Minute, 41 Second
Scientists have discovered a method for Parkinson's diagnosis in 3 minutes They made a fuss. The new test to diagnose this disease will be done with a skin sample.
Diagnosing diseases as soon as possible plays an effective role in their treatment. Parkinson It is one of the diseases whose quick diagnosis will affect the treatment process. Now a new, fast and reliable method has been discovered by scientists to diagnose this disease.
Read more: oral health with a microrobot; Forget the toothbrush and floss!
Parkinson's diagnosis method in 3 minutes
By receiving a skin sample, scientists are able to identify and Parkinson's diagnosis They were in 3 minutes. With the quick diagnosis of this disease, the healing process starts faster.
In fact, skin sampling is used to analyze the chemical composition of sebum. Sebum is the natural fat of the skin that is associated with Parkinson's.
Of course, we must say that a definitive test for Parkinson's diagnosis has not been announced. In order to accurately diagnose this disease, things such as: symptoms, history of the disease, the result of a long physical examination, and even a brain scan should be checked by doctors and specialists.
Monty Silverdale, a neurologist at the University of Manchester in the UK, says that this test plays a very important role in the diagnosis and management of people with this disease.
The new experiment was conducted by researchers on a Scottish woman. this woman Hereditary hyperosmemia has it. Hypoosmia means extreme sensitivity to smell.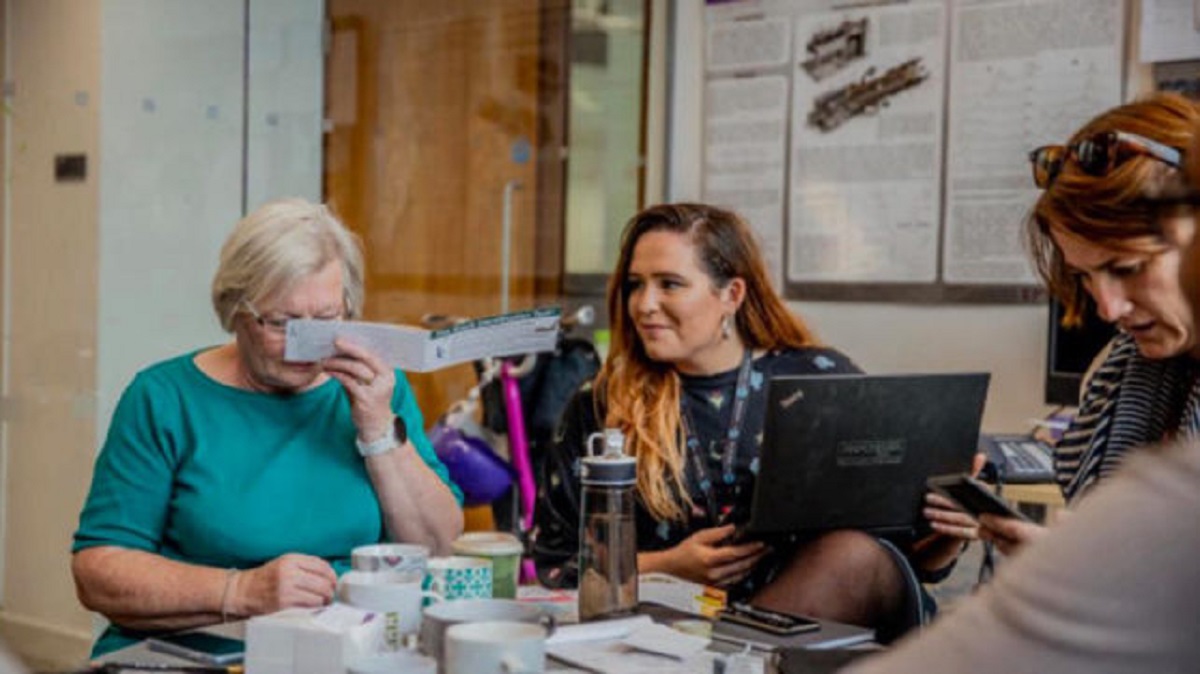 Years ago, this woman smelled a strong smell similar to animals from her husband, and after conducting tests, it was determined that her husband had Parkinson's disease. Scientists found that this woman has the ability to identify signs of illness in people.
Based on this, the researchers moved towards sebum. Sebum is related to the endocrine system and makes the skin stay connected. In 2019, some researchers found out that people with Parkinson's have a special chemical composition of sebum.
The new test is based on changes in the chemical composition of sebum. Skin samples received from patients were sent to a clinic for jerky spectroscopy analysis. With this analysis, the molecular composition of these samples is determined. In this study, the skin samples of 79 people with Parkinson's disease were compared with the samples of 71 healthy people. Depanjan Sarkar, a chemist at the University of Manchester, says:
"By doing this, we found more than 4,000 unique combinations, 500 of which differed between people with Parkinson's disease and other participants."
It is important that performing the mentioned test is non-surgical and provides doctors with fast results. Of course, scientists and researchers still need to work more in this field. Scientists believe that it is also possible to diagnose other diseases in this way.
It should be mentioned that one of the fastest growing neurological diseases is Parkinson's disease Is. Scientists are always looking for a way to treat, slow down and manage it; Therefore, early diagnosis of this disease will make it easier to continue the process.
Read more:
What do you think about Parkinson's diagnosis in 3 minutes? Please leave your comments in the comment section duplicate share