Lower House of Kazakhstan Increases oversight of cryptocurrencies. Development of the legal framework of cryptocurrencies by Kazakhstan It leads to an increase in investments in this country.

The Parliament of Kazakhstan approved five bills related to digital assets. Kazakhstan's government plans to increase its control in the space of cryptocurrencies and digital currency mining.
Read more: The best cryptocurrency to invest in 2022
The legal framework of cryptocurrencies in Kazakhstan
According to the report of the Russian news agency TASS, the lower house of Kazakhstan, five new bills including Bitcoin regulatory framework and has approved digital currencies. Ekaterina Smyshlyaeva, a member of the Committee on Economic Reforms and Regional Development of the Parliament of Kazakhstan, added:
Parliamentarians have developed a segmented bill on digital assets of the Republic of Kazakhstan and four other related bills as a legislative initiative.
Development of the legal framework of cryptocurrencies by Kazakhstan Due to the lack of specific laws, supervision is carried out in this area. According to Smishliva, part of the draft bill specifically deals with the issue of "production and circulation of secure and insecure digital assets".
Crypto mining rules in Kazakhstan
Other similar actions of the Kazakh government include creating guidelines in line with Crypto mining energy consumption Cited. New regulatory frameworks allow the Ministry of Energy's management authorities to ration the nation's electricity based on grid needs.
One of the main goals of Kazakhstan's regulatory laws, Increasing supervision of digital currency exchanges Is. The government plans to introduce special rules for cryptocurrency miners to support trading platforms. From 2024 onwards, all digital currency miners in Kazakhstan must trade with 75% of their total earnings on trading platforms.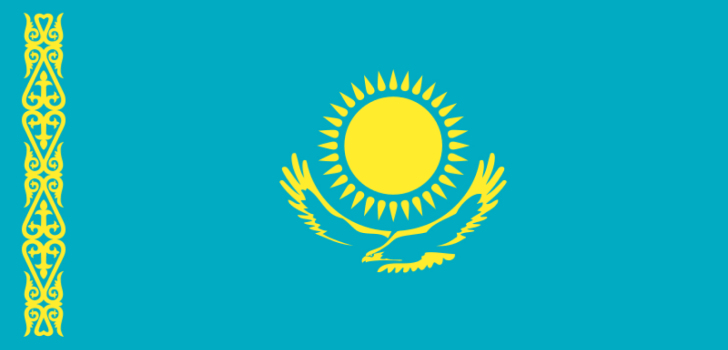 Kazakh authorities will also demand income tax from cryptocurrency mining pools. The development of the legal framework of cryptocurrencies will create greater restrictions for companies active in the field of cryptocurrencies. Cryptocurrency companies in Kazakhstan are required to pay taxes to the government.
Kazakhstan's extensive presence in the cryptocurrency industry
Cryptocurrency mining companies will only pay their electricity consumption tax based on the energy rate of the country of Kazakhstan. The amount of tax paid depends on factors such as the amount of tokens produced and the energy consumed by the devices in the mining operation.
Development of the legal framework of cryptocurrencies by Kazakhstan It creates a unique opportunity for investment. Thanks to the legalization of cryptocurrencies, many new crypto-related companies will start operating in Kazakhstan.
Kazakhstan has been highly active in the digital currency industry. Kazakhstan's Financial Supervision Agency announced earlier this month that it will work with Binance to fight financial crimes. A few days later, the Binance exchange also announced that it had received a license to manage the digital asset platform and provide capital management services in Kazakhstan.
Read more:
What do you think about the development of the legal framework of cryptocurrencies by Kazakhstan? Please leave your comments in the comments section duplicate share it.
Source: cryptodaily