Delete Instagram Direct; How to delete Instagram message bilaterally?
Read Time:
6 Minute, 50 Second
An important feature that exists in applications such as WhatsApp and Telegram and is very popular, is the deletion of messages in a person, which is done in one-way and two-way; But is it possible to delete Instagram direct?
One of the most popular features of Instagram is the Direct Message (DM) feature. Using Direct, users can chat privately with their friends one-on-one or in groups. Of course, there are many messaging apps out there, but there are many people who use Instagram as their primary instant messaging service.
It should be noted that Instagram isn't really designed to fully organize a chat of DMs, and this reflects a relative lack of tools to manage your DM inbox. Messages from your friends, spam, and links designed by scammers can quickly clutter your inbox.
Read more:
Delete Instagram Direct
Among the important functions and features of Instagram, this popular social network can be mentioned as Direct. You can send messages to your friends through Instagram Direct like a messenger. Of course, this program's direct is not equipped with all the features that a messenger has.
The issue that has become important for the users of this social network is the ability to delete messages. How to delete large volumes of messages bilaterally or unilaterally.
But is there a way to Delete Instagram Direct Is it bilateral and general? How to delete messages in Direct? If you also want to get more information about this, stay with us.
How to remove all Instagram direct
First of all, we will discuss how to delete Insta chat in general. With this method of deleting Instagram messages, you can delete all the chats you have had with a person at once.
But with this method, the desired chat will be deleted only for you, and it is not possible to delete all Instagram direct messages for the other party, and the other party will still have access to the messages.
To do this, first, on the main screen of the program and on the upper right side of the screen, click on the icon of messages or the same as Direct.
Now, if you are a user of the Android version of Instagram, hold your finger on the conversation you want to delete and select the Delete option to delete the direct message.
But on iPhone, you have to swipe your finger on the message from right to left and select the Delete option. Deleting received messages on Instagram can be done in both operating systems in the same way as mentioned. These messages will be deleted only for you and the other party will still have access to them.
Read more:
How to remove two-way Instagram direct
There is a method to delete your messages in Instagram Direct two-way, which we will examine here. Even though you cannot delete all Instagram messages for both parties, it is possible to delete your messages one by one on Instagram Direct.
For this purpose, you need to go to the direct or messages section. Select the conversation in which the message you want is in. Find your message now. Then hold your finger on it and select the Unsend option.
As you can see, how to delete two-way chat on Instagram is very simple. Of course, be careful that you can only delete your own messages with this method and it is not possible to delete the other party's messages with this method.
You don't need a two-way deletion program on Instagram to do this. Basically, all the applications that are advertised as Instagram direct deletion programs do not do anything special, because Instagram only allows you to delete the messages you have sent yourself, and you cannot delete the other party's messages.
Read more:
Delete Instagram Direct via web version
It is also possible to delete direct messages through the web version. For this purpose, you need to use the official Instagram website.
First, to start, open a web browser on your computer and go to Instagram's official website. In the upper right corner of the site, click on the direct messages icon to show your chats.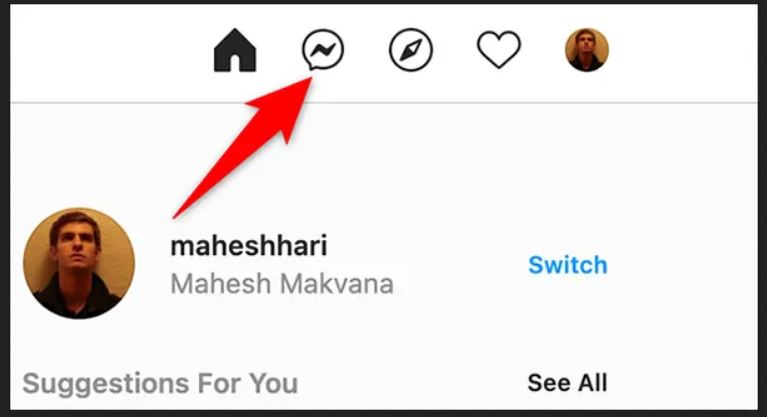 From the side menu on the left, select the conversation from which you want to delete a message. Then, in the right section, find the message to be deleted, move the mouse over it and click on the three-dot icon next to the message.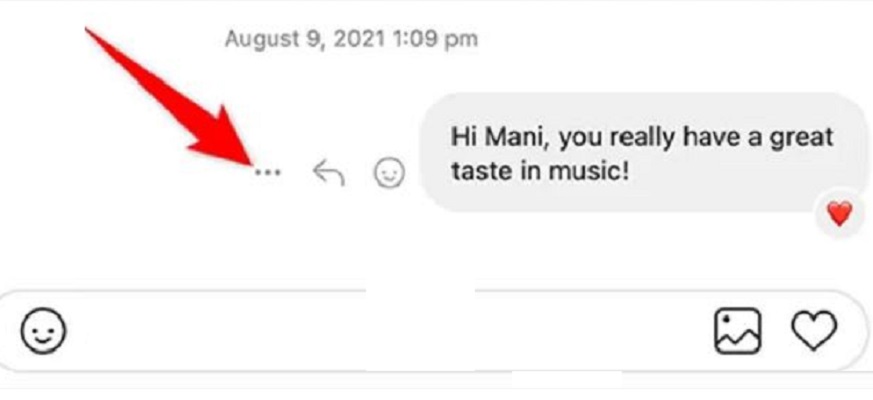 By clicking on the three-dot icon, a new menu will open, and you must click on the Unsend option from inside it.

A new notification called Unsend Message will appear which will actually ask if you are sure about what you are doing. Click Unsend again.
Next, Instagram deletes the message bilaterally for both sides of the conversation. Keep in mind that you can also delete WhatsApp messages in a similar way.
Read more:
Using the AutoClicker program to delete direct conversations at once
AutoClicker is an application that is available for the Android operating system and can be used to delete a group of personal conversations on Instagram. This program is made for automatic touch or click.
To delete Instagram direct messages, first open your Instagram and then run AutoClicker. Under the Multi Targets section, tap on the Enable button.
This allows you to select multiple points on the screen for automatic touch.
Enter the Direct section on Instagram. Tap on the green + icon. Then swipe from the first conversation (or favorite conversation) to the last.
Place the second loop inside the first loop. Tap on the ring to open its settings. Set the delay to 1000 milliseconds. Set the Swipe time to 1000 settings.
Now you have to do the process of deleting Instagram direct conversations all at once to find other touch points. Tap + again to add a touchpoint. After selecting all the points, tap on the rotation icon of the program and save this script.
Now you can start the cycle by touching the run icon. The program can automatically perform the process of deleting multiple conversations for you by performing artificial touch in the places you have chosen.
This program is the best program that can be used to completely delete Instagram direct messages. Of course, we suggest you not to use this model of programs until Instagram adds the ability to completely delete messages to Direct.
Read more:
last word
In this article to examine the issue Two-way deletion of Instagram direct We paid; This is something Instagram users have been talking about for a long time. Because Instagram Direct doesn't have full features and facilities like a messenger, you shouldn't expect much from it and look at it with the eyes of a messenger. It is possible to delete Instagram direct messages and you can follow the methods that exist for this purpose.
Frequently Asked Questions
Why is the Insta direct message not deleted?
You may have sent a message, but due to the speed of the Internet, that message was not sent to the other party. In this case, it is not possible to delete the direct message. You should wait until the message is completely sent and then delete the message.
Are messages deleted by deleting the Instagram account?
No; When you delete your account, your messages will still remain in your direct audience and only your username will change to Instagram user.
How to delete a message in the form of a link in Insta Direct?
To delete any type of message including text, link, photo or video, just follow the steps mentioned here. Also keep in mind that the message in Direct Insta is not deleted in only one case, and that is if your message has not been sent completely. In this case, wait for your mobile to connect to the Internet. Otherwise, a red cross will be displayed next to the unsent message, which you can delete by touching it.
Read more:
.
What do you think about removing Instagram Direct? Please share your thoughts with Tekrato and other users in the comment section.