By developing what we know as China's artificial intelligence, the authorities of the Chinese Communist government intend to establish a special regulatory structure.
The Chinese government plans to use a special type of advanced surveillance artificial intelligence with the aim of advanced surveillance of dozens of Communist Party officials and assessing their loyalty.

Read more: The self-awareness of the GPT-3 AI has reached the stage where it writes articles about itself
China's artificial intelligence
According to the Daily Mail, Chinese researchers have claimed to develop special software that can analyze people's facial expressions and brainwaves with high accuracy to check whether people believe in political ideas and teachings.
Having said that, the Chinese police, who have been infamous for using big data, machine learning, and various facial recognition technologies to control society and individuals in recent years, may now be equipped with much more advanced tools.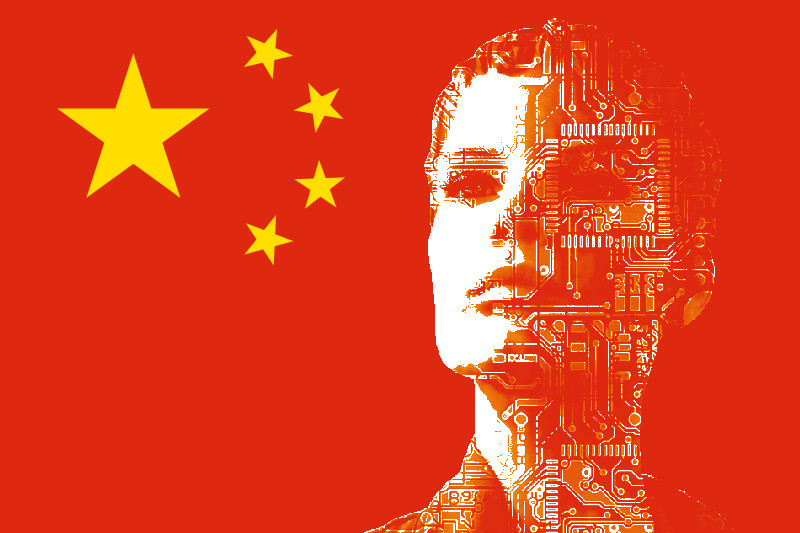 According to Didi Tang, the reporter of the Times in Beijing, this new system was developed by a group of researchers at the Hefei National Comprehensive Science Center in China, and it can answer the question of how receptive they are by analyzing facial expressions and brain waves of Communist Party members. are "thought education".
Tang says the technology was detailed in an article uploaded to the Internet on July 1 that was removed shortly after. According to this article:
On the one hand, this system can determine how members accept political ideas and education, and on the other hand, it can provide real data for intellectual and political education so that it can be improved.
Even as this article was being published, a video of how the new tool works was released, showing a researcher entering a kiosk, sitting in front of a screen and looking at articles about the policies and achievements of the Communist Party. Currently, it is not clear whether the technology of reading brain waves is implemented inside the kiosk of this video or not. It is not even clear how this system will be used to monitor millions of Communist Party members.
Of course, this case, i.e. trying to read brain waves in China, is not new. For example, in 2018, some media reported the use of brain scanning technology in China on the workers of a factory in Hangzhou.
This system included the use of special hats to evaluate workers' emotions and artificial intelligence algorithms to detect emotions such as depression, anxiety or anger.
A similar thing happened last year. Where it was revealed that China has created an artificial intelligence prosecutor that can accuse people of certain crimes with an accuracy of over 97%. The system has been trained using 17,000 real cases from 2015 to 2020 and is able to identify eight common crimes in Shanghai. These charges include credit card forgery, gambling offences, dangerous driving, theft, fraud and willful damage and obstruction of official duties.
Read more:
What do you think about China's artificial intelligence monitoring of the leaders of the Communist Party of this country? Share your thoughts in the comments section duplicate share