The cancellation of the car sales lottery once again shocked carmakers. The lottery procedure has always had many problems; But this time he also raised the voice of the Ministry of Silence.
In recent years, the existence of dealers and the strange prices of cars have taken off. As a result, over the past few years, the lottery process has determined who will own the car. This heresy was instilled in the Rouhani government; But from the beginning he was doomed to failure; Because dealers could easily buy several cars and sell them in the market at a free price and make big profits.

Now in the new government to solve this problem, the integrated car sales system based on the same lottery was introduced; But apparently the new plan also has many serious problems. The lottery in the new process was held on June 30, 1401 to test this design and this system for the first time.
Read more: Car imports are not monopolized [گفت و گوی تکراتو با دبیر انجمن خودرو سازان ایران]
Why does the Ministry of Silence want to cancel the car sales lottery?
When the winners of the lottery were announced on 11 June 1401. Protests began; Because the people who were named as winners in the system found out when to deposit money, they are on the reservation list and can not deposit money, and in fact there will be no car. Sediq Beykzadeh, head of the Consumers and Producers Protection Organization, blamed the carmakers for the problems; Because he believes that the system does not clearly explain the 12,000 people who are on the reservation list.
Interestingly, in previous periods, carmakers were also responsible for the lottery, and such a problem did not occur. However, in the same period, the lack of transparency in the lotteries led to suspicions of fraud and corruption in the system. In fact, it was the launch of an integrated car sales system to prevent these scandals; But the new system also seems unreliable.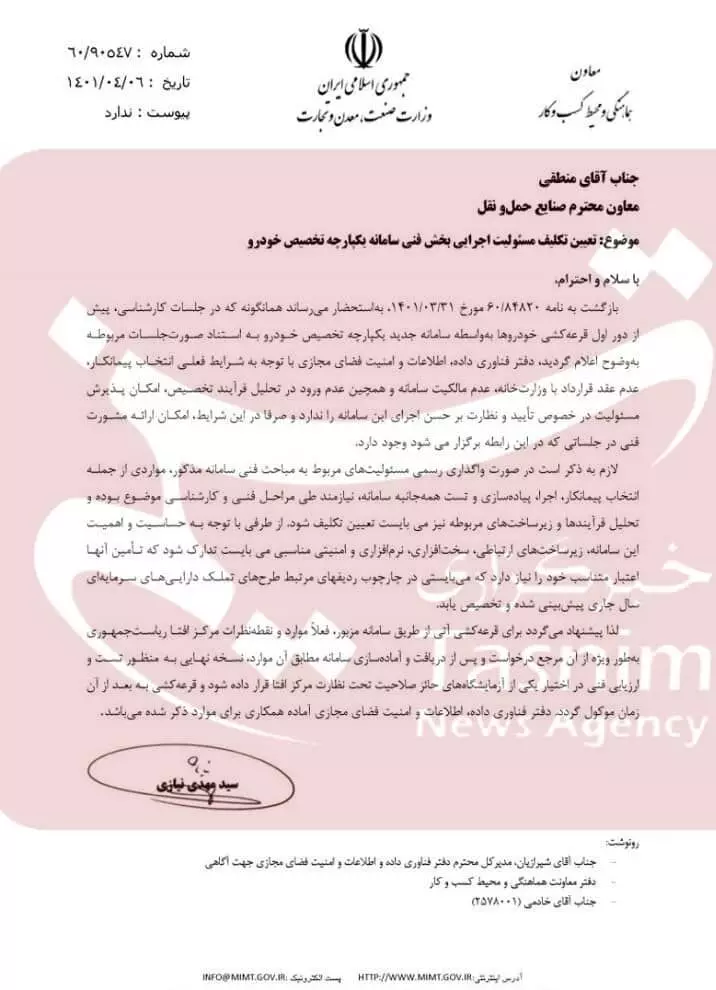 Now, according to a letter sent by Seyyed Mehdi Niazi (Deputy Minister of Silence) to Manouchehr Manteghi (Deputy Minister of Transportation Industries, Minister of Silence), it seems that the integrated car sales system did not have the necessary security qualifications to implement the lottery plan. Seyed Mehdi Niazi has stated in this letter that no new lottery will be held until the system passes the necessary tests in terms of security; Also in this letter, the Ministry of Silence demands the cancellation of the lottery for the sale of cars, which took place on June 30, 1401.
It remains to be seen what effect such a decision by the Ministry of Silence will have on the car market; Because a decrease in supply will increase prices.
Read more
What is your opinion about the cancellation of the car sale lottery by the Ministry of Silence? Leave your comments on this with Repetition share it.