Blockchain Games Review: Which Games Are Not Affected By Crypto Winter?
Read Time:
2 Minute, 28 Second
The cryptocurrency market has seen a sharp decline in the past few months. Despite the crypto winter, blockchain games performed well.
Blockchain games and metaverse projects seem to have performed better in the bear market than other market segments. A bear market will eliminate unfounded projects and make legitimate projects more prominent. Market fluctuations continue to paralyze the portfolios of small and large investors, but in the meantime, one of the areas that keep investors optimistic is the area of ​​blockchain games and metaverse projects.

Read more: The best Metaverse games to earn money
Blockchain games; Bear market winner
According to DappRadar, blockchain games have been spared from the cryptocurrency bear market and are up by around 9.51%. In the first and second quarter of 2022, about 2.5 billion dollars have been invested in these games.
June is considered the worst month in the history of the cryptocurrency industry. The space of blockchain games also experienced the lowest amount of investment this month, and only 500 million dollars of capital went into blockchain games and metaverse projects this month. Reviewing the latest figures, Skirmantas, CEO of DappRadar, commented:
We think blockchain gaming will undergo key and massive changes in the next two or three years. This space will bring at least 100 million new users into the field of cryptography. By combining NFTs, DeFi and blockchain games with each other, you will see something new and exciting.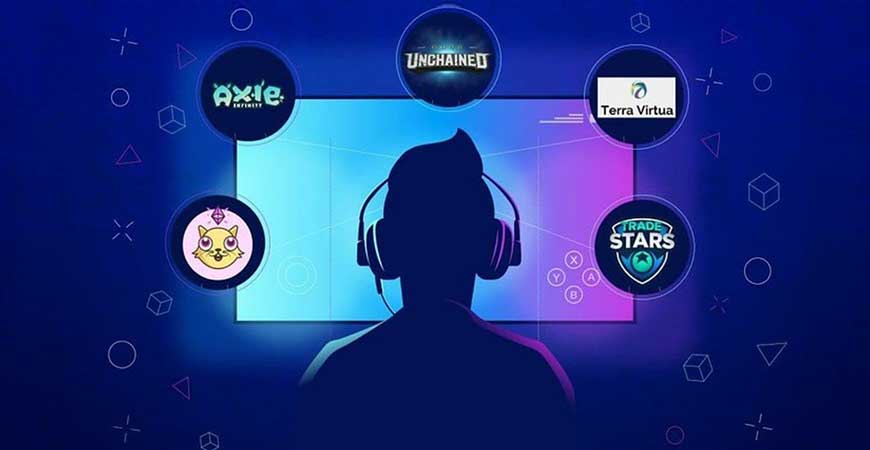 According to DappRadar, user wallet activity (UAW) has decreased by 7% since the first quarter of the year. These statistics show that users continue to interact with decentralized blockchain applications. The speed of this interaction is exactly the same as the speed before the tera collapse. Game-related NFT transactions have dropped 51% since the first quarter of the year. The sales volume has also decreased by 82%.
In addition, the total number of transactions sent to smart contracts in the gaming sector is much higher than in other categories such as DeFi, gambling, exchanges and marketplaces. This month, blockchain game transactions remained above 24 million per day.
DappRadar revealed that Solana has managed to attract many game developers and NFT projects. The reason for Solana's success is the low-cost transactions and the efficient processing speed of this cryptocurrency's network.
Despite multiple network outages, blockchain activity increased by 311%. WAX game activity has also experienced a 6% growth since May.
Demographically, Decentraland It is more popular in North America as well as countries like Austria, Germany, Iceland, Latvia and Liechtenstein. On the other hand, Axie infinity has attracted the most fans in Central and South American countries. Sandbox In China, Sorare fantasy football game is also popular in Italy, France, Switzerland and many other football-loving countries of the world.
Read more:
What do you think about blockchain games? Will these games become more popular in the future? Please leave your comments in the comments section duplicate share it.
Source: cryptopotato