Apple should officially introduce its new generation of smart watches in a few months. Recently, information about the Apple Watch Series 8 with a larger screen has been revealed.
As expected, Apple should officially unveil the Apple Watch 8 series in three different models in a few months. The important thing is that it seems that we are going to see a significant difference in appearance compared to all the previous years, and the reports indicate a change in the dimensions of the screen of one of the Apple Watch models, which is said to be presented in a larger size of 1.99 inches.

Read more: Xiaomi Mi Band 7 Pro was officially introduced; Price and technical specifications
Apple Watch Series 8 with a bigger screen
According to Ross Young, an analyst of the display industry, the largest dimensions of the Apple Watch display are no longer limited to the 45 mm model, and instead we should see a larger 50 mm model with 1.99 inches dimensions. This is not the first time that Young has announced the release of three new models in the new Apple Watch series.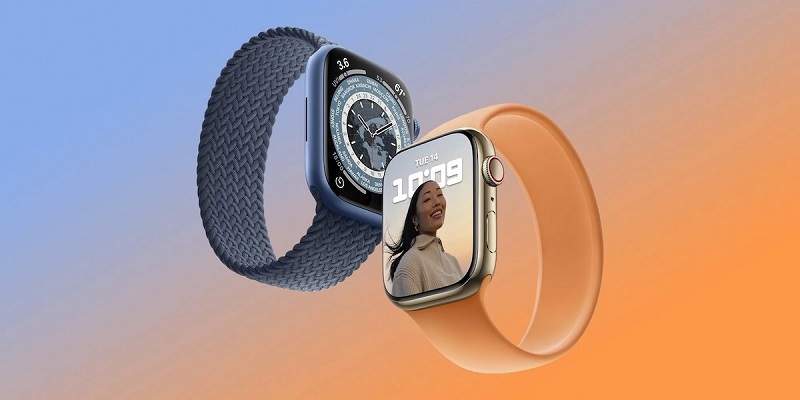 Of course, at the moment, the unclear and ambiguous point is that we do not know whether Apple plans to unveil the 41, 45, and 50 mm models in the Apple Watch 8 series, or for the sports version of Apple watches, which has been rumored for several months.
On the other hand, Jeff Po, the analyst of Haitong International Securities Company, also announced that Luxshare is the only supplier of the 2-inch Apple Watch model. Poe is probably referring to the same size of 1.99 inches in this report and simply rounded it up.
Bloomberg reporter Mark Gorman also said in a report that it is possible Apple Watch 8 with the ability to measure body temperature To be presented. However, it is unlikely that the second generation SE model will be equipped with this feature.
Read more:
What do you think about the Apple Watch Series 8 with a bigger screen? Share your thoughts with us and users in the comments section duplicate share