Apple unveils iPadOS 16; Which iPads can download it?
Read Time:
2 Minute, 23 Second
Apple today unveiled the iPadOS 16 user interface, which is only for the company's iPads. Join us in the rest of this article to find out which iPads are included in the latest version of the iPad's operating system.
Apple today announced the release date of the expected iPadOS 16 update. Comes with a host of new features to enhance the iPad experience.
IPadOS 16 Features
iPadOS 16 brings new features such as optimized multitasking, upgraded Mail app, new Safari features and capabilities and many more. Designed with the "professional users" in mind, the iPad now offers broader multitasking as well as support for external displays. With these powerful new features, the iPad provides a laptop-like experience for users.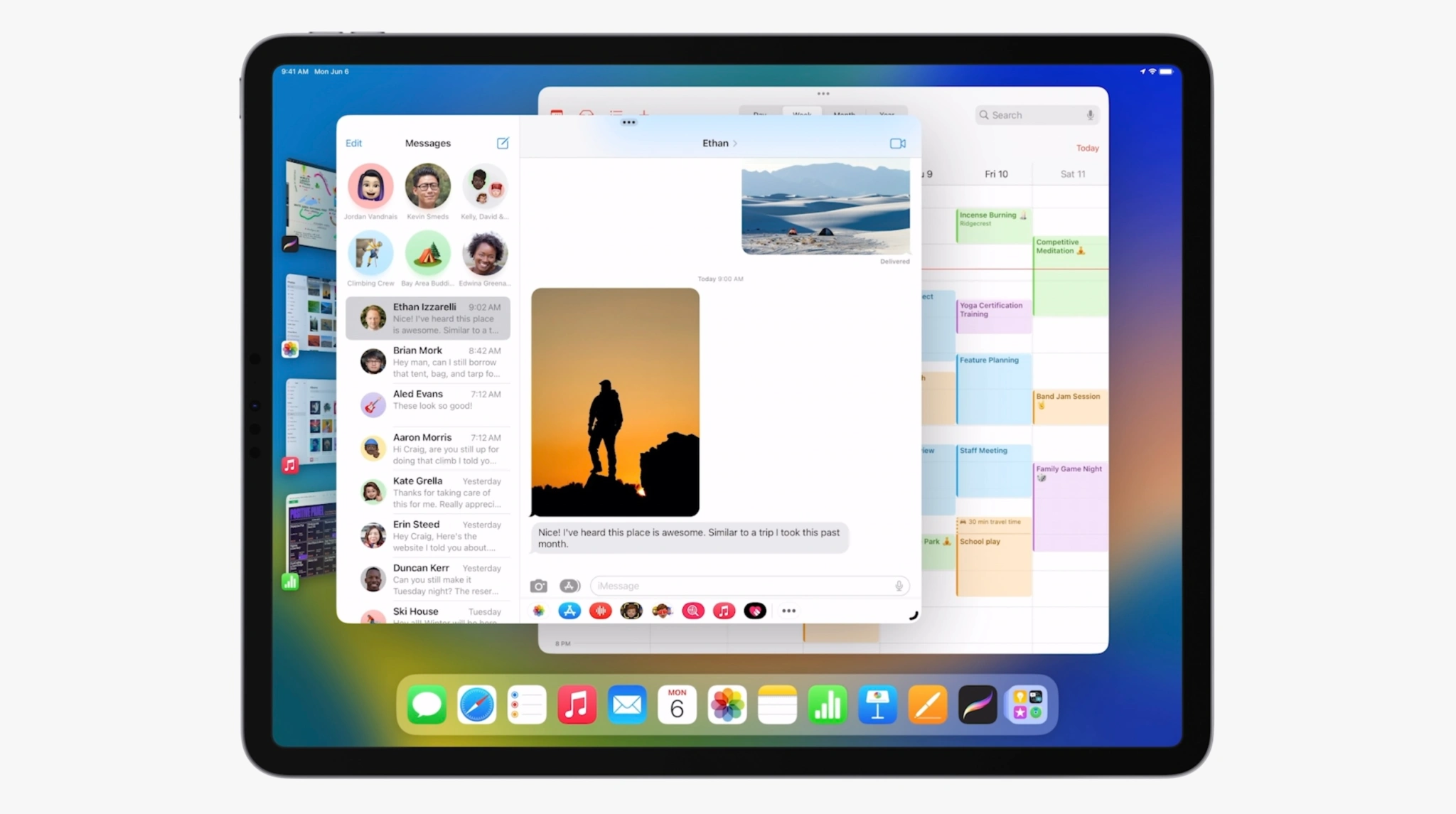 Apple started the introduction of the iPad OS 16 with a focus on collaborative work. In this version of the operating system, you can collaborate with your colleagues through applications such as Pages or iWorks and work on a document at the same time. Of course, this feature was previously provided by Google in the form of Docs or Sheets web applications. Now Apple has added this feature through Safari browser.
Free Form is another feature of iPadOS 16. Which provides users with a page like a whiteboard. With this feature, you and your colleagues can comment on the idea and complete the details. The app also supports Apple Pencil, and you can add a variety of documents, including PDF files and images.
With the Stage Manager feature of iPad OS 16 and Mac OS, which is a useful feature, you can manage applications and open windows and easily switch between them. Of course, this feature also allows users to open a group of applications from the bottom bar.
The next feature of iPadOS 16 is support for the weather information app, which provides users with additional information about this. IPad OS lock screen, various widgets, depth-of-field wallpapers and more are among the other features of this user interface. IPadOS 16 also has a wallpaper gallery with all kinds of still and moving images, and supports editing messages, canceling the sending and marking of messages as unopened messages in the Messages app.
Which iPads will receive the iPad OS 16 update?
According to Apple, devices compatible with iPadOS 16 include:
IPad mini (fifth and sixth generation)
iPad (fifth to ninth generation)
iPad Air (third to fifth generation)
IPad Pro (all models)
To know your iPad model, go to Settings and select About in the General menu. In this section, you can see your iPad model.
Also, to check which version of iPadOS your iPad is using, just go to the software settings and updates section. In this section, you will see the operating system version. When your new update is released, your iPad notifies you that the iPadOS 16 update is available for your device.