With the opening of the first e-bike delivery center in London, Amazon will deliver packages on foot or by e-bike.
Amazon recently officially opened the first bicycle and foot delivery center in London. This is Amazon's first step towards achieving the goal of zero carbon pollution of 50% of Amazon shipments by 2023, which the company officially announced a while ago. This company hopes to deliver close to 1 million orders to buyers with this method.

Read more: Termination of cooperation between Huawei and Leica; Huawei announced cooperation with XMAGE
Amazon will deliver packages on foot or by e-bike
Amazon has implemented this project for the first time in the Hackney area of ​​London and says that with these two methods, i.e. delivering packages by electric bike and on foot, it can avoid thousands of trips in old vans. The company has also added electric vans to its transportation fleet to deliver part of the shipments to buyers.
This new way of delivering parcels is supposed to be implemented in a space that is one-tenth the size of London, which should have the least pollution. Cars in this area have to pay for transportation due to the level of air pollution, but bicycles and electric cars are exempt from this rule. As a result, Amazon can save its costs with the new method.
Amazon has only one hub for the project at the moment, but has said it plans to open more hubs across the UK in the coming months. Amazon already has 1,000 electric vans in the UK and wants to deploy a fleet of Rivian-made electric vans in the US this year.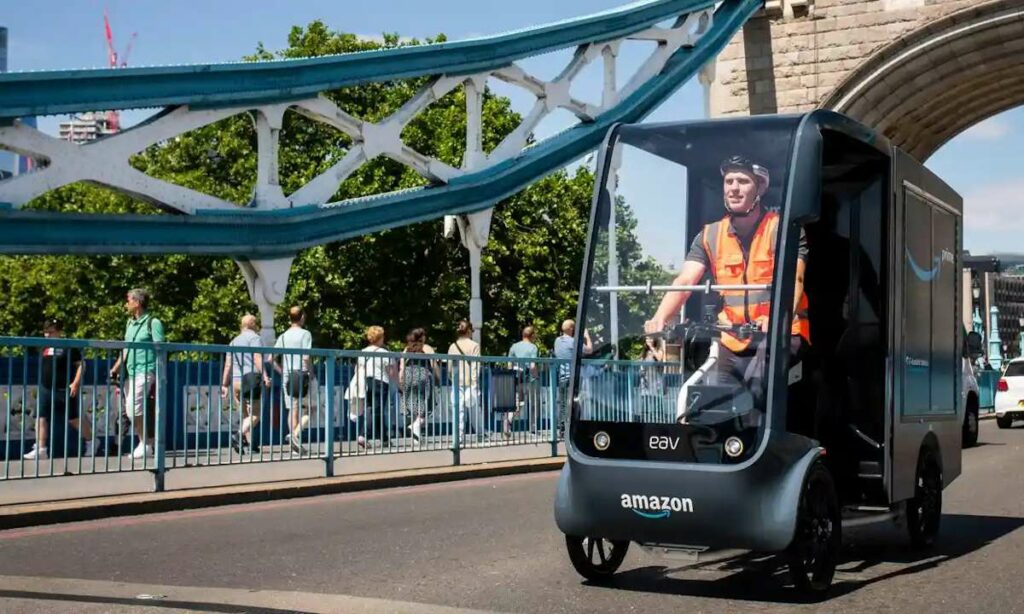 The online and retail giant has not yet announced the name of their new electric vehicles, but these products look very different from other common electric bikes. These bikes are more like the minivans first introduced by DPD.
This isn't the first time Amazon has used electric bikes to deliver packages. The company has already done this in five cities in France and seven regions in Germany, but the program that Amazon has started in the UK may be the start of an important project to deliver orders without producing carbon pollution.
Read more:
Amazon delivers packages on foot or by electric bike, but do you think this has an effect on reducing air pollution? Share your comments with us.