If you are one of those people who are very interested in all kinds of drinks, what is your opinion about the drink made from human waste?

NEWBrew is a special type of carbonated drink made with recycled toilet water! A well-known drinking water brand in Singapore, NEWater, makes this product from recycled toilet water. They are using it over time.

Read more: Marijuana addicted chickens have a higher price!
Drinks made from human waste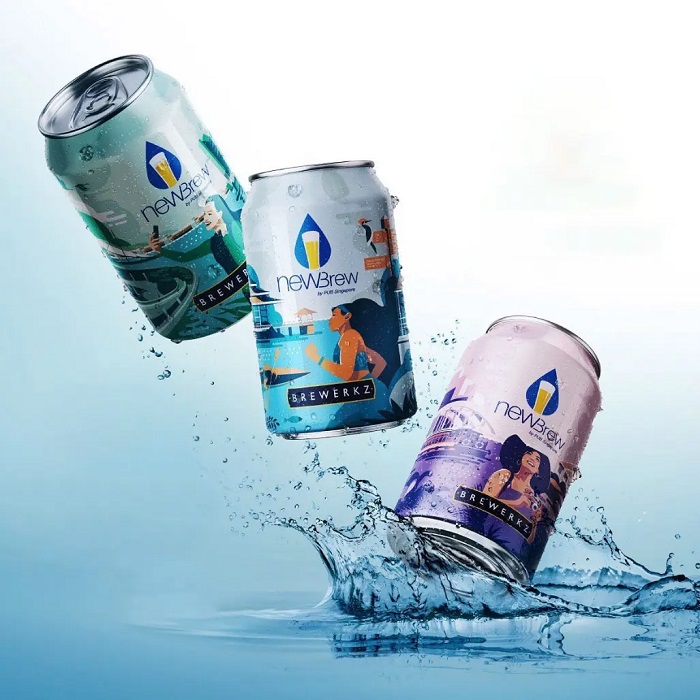 NEWBrew is one of Singapore's most popular beverage brands, which recently developed this new beverage from toilet water recycling after collaborating with Brewerkz (a local beverage factory) and PUB (Singapore National Water Authority).
Sales of the new drink first began in 2018 with its official introduction at a conference and then went on sale in stores and supermarkets across Singapore. One person who has tried this drink says that you can not say that you immediately notice the recycled water from the toilet, because the taste is no different from a regular drink and ordinary water.
NEWater claims that in the process of making this drink, water is completely disinfected in complex steps, and finally, by passing UV rays, all harmful microbes are removed.
At a time when the whole world is grappling with a water crisis and water resources are running low, the issue of recycling is potentially important, and one of the best ways to expand the use of recycled water is to convince people to drink treated water. Precise process, no harm.
Importantly, this is not the first time we have seen a drink made from recycled wastewater. Some time ago, the Nya Carnegie beverage factory in Stockholm, Sweden, also introduced a beverage made from sewage. Even the famous brand Canada's Village Brewery has offered a similar version of such a product.
Read more:
What is your opinion about the drink made from human waste? Leave your comment in the comments section Repetition Share.
Source: ict economictimes